Located in a strategic position at the entrance of the city of La Merced / Chanchamayo the
K-Rimboo Disco
, (pronounced Karimboo) is one of the most interesting and popular discos in the city.
DJ Elmer, Pablo and Faby from Thursday to Sunday, from 10 pm to 6 am the next morning alternate with sound and light consoles creating events with total fun. The K-Rimboo Disco is equipped with various DDJ-RZ consoles Pioneer's flagship product that allows you to use rekordbox libraries, create unique performances with Pad FX, OSC sampler and high-impact sequencer.
Synchronized lights play with multi-point lasers and colors accompany your evening in a healthy, relaxing and safe environment monitored discreetly but effectively by a good number of private guards who constantly monitor the two floors of the disco.
The bar offers a varied selection of liquors, cocktails and beers at reasonable prices. Among the cocktails we can suggest the K-Rimboo series in the variants: Black, Wild, Peach, Man and Girl.
The clean sound, the passion for music and the joy of DJs has also involved me, a person who usually does not go to clubs because of their deafening level that instead at K-Rimboo is pleasant and contained.
In the K-Rimboo discotheque complex there is also a clean, cheap and comfortable pension with single, double, twin, triple and quadruple rooms all equipped with private bathroom, LED TV with cable connection and Wi-Fi internet. Overall we are convinced that it is worth choosing the disco and the K-Rimboo guesthouse, at least to spend a carefree and pleasant weekend in La Merced, in the heart of the fantastic Central Forest of Peru.
Guests of the pension receive a special discount on admission to the K-Rimboo nightclub.
Remember to tell him that you are users MappeAttive.com and you will receive a nice surprise.Visit the page of the
Hospedaje K-Rimboo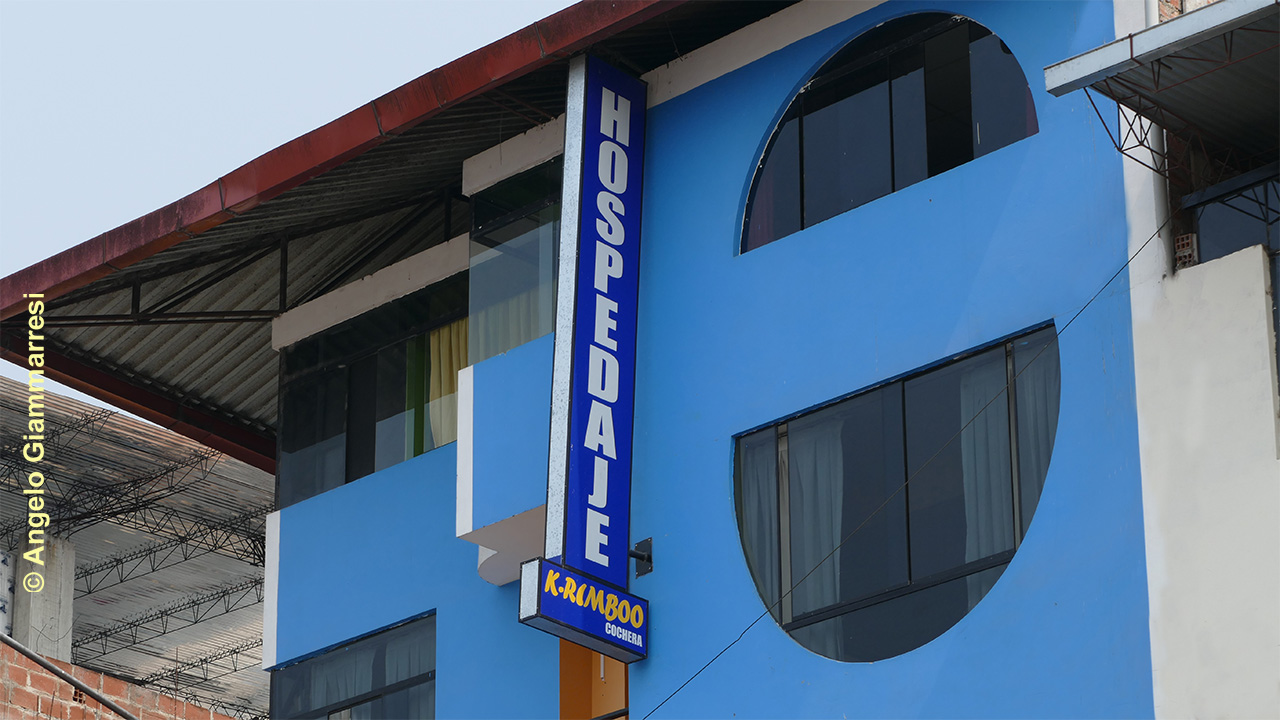 Name Discoteca K-Rimboo
Activity Discoteca
Address Av. Manuel A. Pinto 592 – La Merced – Chanchamayo – Peru
Tel. (+51)-064-784379
Mobile +51-947551431
Mobile n/a
Whatsapp n/a
Skype n/a
E-mail n/a
Website n/a